Create your own hammam at home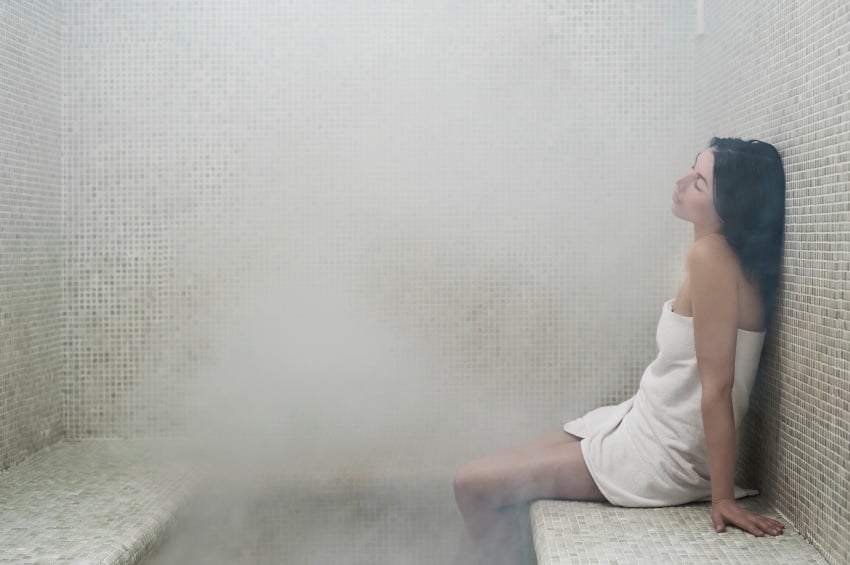 In northern Africa, Turkey, and the Middle East, hammams have long been natural places for relaxing and social networking. The meaning of the word hammam is "Spreader of Warmth" and the tradition comes from the Greek-Roman bathing rituals.
To create your own luxurious hammam at home, try a set of authentic, aromatic and traditional beauty products from the Orient. Combine Beldi, the traditional Moroccan black soap with mineral-rich Rhassoul clay from the Atlas Mountains and some Argan oil, known for its healing properties, in order to create your own exotic hammam experience at home. A Kessa-glove is also good for scrubbing and exfoliating the skin.
Start by applying the creamy Beldi soap on damp skin to prepare it for exfoliation. The soap is made from olive oil, crushed olives and salt and is both softening and nourishing. Rinse off the soap, wait until you start to perspire again and then scrub your body well with the Kessa-glove. Rinse again and apply a good amount of Rhassoul clay on your body, face, and hair. The Rhassoul clay serves to remove impurities from your skin and is a versatile beauty product that people have used for more than a thousand years. Moisturize the skin by applying argan oil to your body and hair. To cleanse your senses and round-off the hammam experience, we recommend a glass of home-brewed and well-sweetened Moroccan mint tea.
Mint tea:
1 l water
4 tbsp honey
2 tbsp green tea
One small bundle of fresh mint leaves
Boil the water, then add the tea and the mint leaves. Let it sit for 5-7 minutes before you add the honey. Serve in glasses and decorate with fresh mint leaves. Enjoy!
For the steam generator to heat your hammam, contact your local Amerec dealer.