Home Wellness Solutions are Becoming a Necessity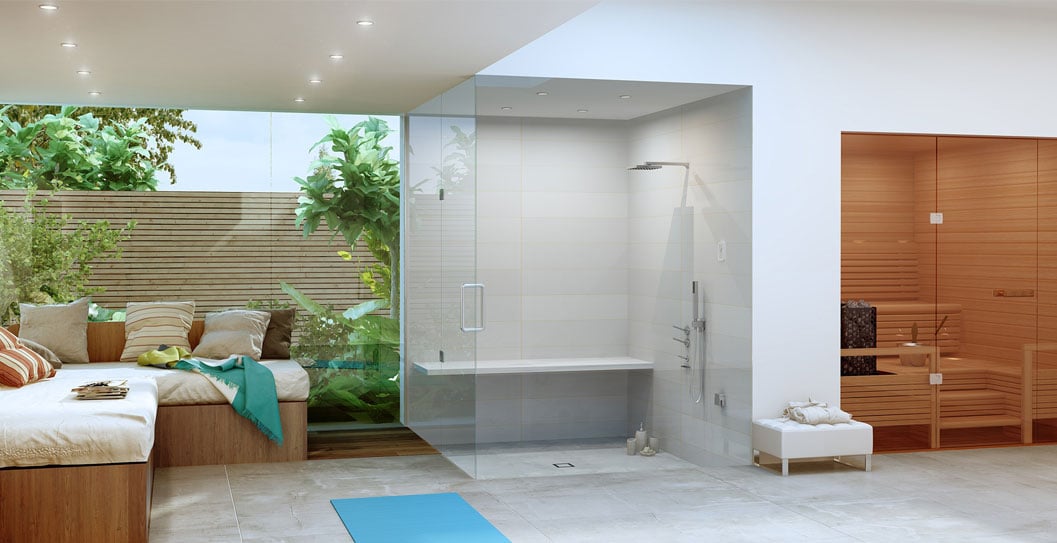 Health & wellness trend
Health and wellness solutions for the home is a popular trend, as more time is being spent at home than ever before. People want to make their home life more enjoyable, while at the same time, emphasizing the importance of their personal wellness.
Steam baths are a great solution that can add relaxation and health benefits to home life. This heat-bathing solution can instantly transform unused space into a spa sanctuary that becomes a much-needed outlet from the stresses of everyday life.
"With home wellness & fitness becoming more and more a necessity, we are seeing an uptick in personal self-care with our customers", states George Blindauer, Showroom Manager at Roberts-Hamilton Company. Roberts-Hamilton, a full line plumbing wholesale distributor in Minnesota and an Amerec Dealer, explained this trend of placing more importance on self-care has generated many conversations in their showroom. When people realize how easy it is to bring health and wellness into their home with a steam shower, they wonder why they didn't do it sooner.
Customized wellness solutions for the home
Since every home is different, every life is different and every dream is different, Amerec works with its dealers and showroom salespeople to create custom steam solutions to fit various personal needs and wants.
As we're all spending more time at home, we are also seeing more people take on DIY projects including enhanced bathroom showers. Converting an existing shower to a steam shower isn't complicated and provides homeowners a full, immersive steam bath experience and their own spa sanctuary in the comfort of their home. "We all have different criteria for measuring comfort. We make it easy to personalize your experience with a range of steam bath accessories that add to your sense of well-being," states John Gunderson. Whether you prefer the mood-soothing effects of soft color light, the peace of mind of insulated steam outlets or the ultimate convenience of an auto-drain to enhance system longevity and cleanliness, Amerec has a solution for making your steam bath exactly right for you.